At your Kanata dentist, we make dentistry a fun learning experience for your children!
The Hazeldean Family Dental Centre in Kanata is a family oriented dental practice and children are always welcome! We ensure that your child's experience with us conveys a feeling of trust and security leaving them feeling comfortable and open to learning about their teeth and oral health.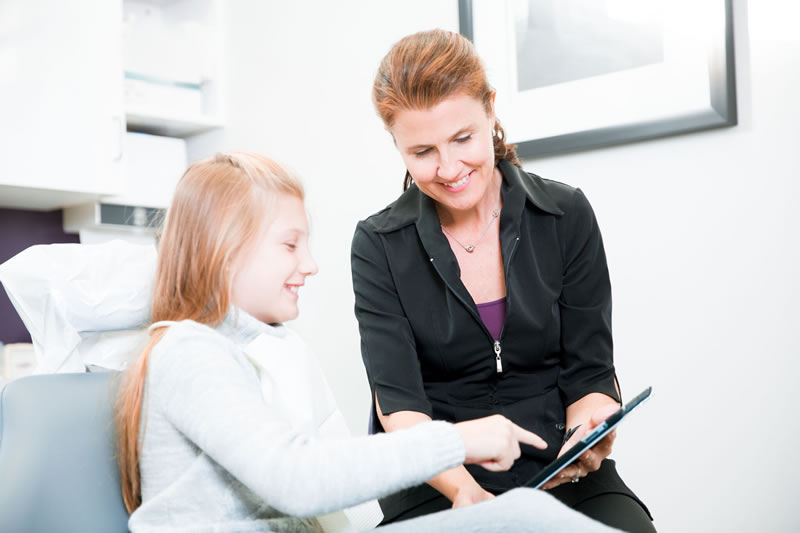 How often should children visit the dentist?
At our Kanata dental office, parents are encouraged to bring in their children every 6 months. Because they are growing and changing so rapidly, we pay special attention to erupting permanent teeth, growth and development of facial bones and smile aesthetics and function.
Dental Sealants – the best preventive dental procedure for children by your Kanata dentist
One of the most common preventive dental procedures for children is dental sealants. They are plastic coatings that are put on the chewing surface of the child's molars to fill in any pits and grooves in the tooth. Dental problems and tooth decay arise when food residues and bacteria get stuck in those pits and grooves. Sealing those fissures at an early age protects the teeth and minimizes the risk of developing tooth decay in the future. With dental sealants and the maintenance of good oral hygiene habits, your child's teeth should remain healthy and decay-free for a long time.