At Hazeldean Family Dental Centre – your Kanata dentist –
let our caring knowledgeable doctors, help you achieve healthy beautiful smiles
Dr. Cynthia Simon
Dr. Simon drew inspiration from her own dentist in Sudbury, Ontario when she decided to pursue a career in dentistry. She began her journey of lifelong learning by obtaining her B.Sc. with honours at Laurentian University, before studying dentistry at l'Université de Montréal. She graduated with her D.M.D. (Doctorate of Dental Medicine) in 1997, & along with her classmate Dr. Kyra de Gouw, decided to open the Hazeldean Family Dental Centre in Kanata. She enjoys most aspects of general, preventive & cosmetic dentistry, & attends a wide variety of continuing education courses on a regular basis. Of particular interest to her, is how breathing disorders in children can negatively impact growth & development of the jaws & lead to crooked teeth. She began taking courses on the subject in 2007 and is pleased to be able to offer early orthodontics & Myobrace treatment to her young patients & Invisalign to her teen & adult patients.
Dr. Simon feels privileged to have had the opportunity to serve the community of Kanata for the past 20 years. Her patients & her amazing staff inspire her every day & she continues to love meeting & getting to know new families & helping them achieve healthy, beautiful smiles.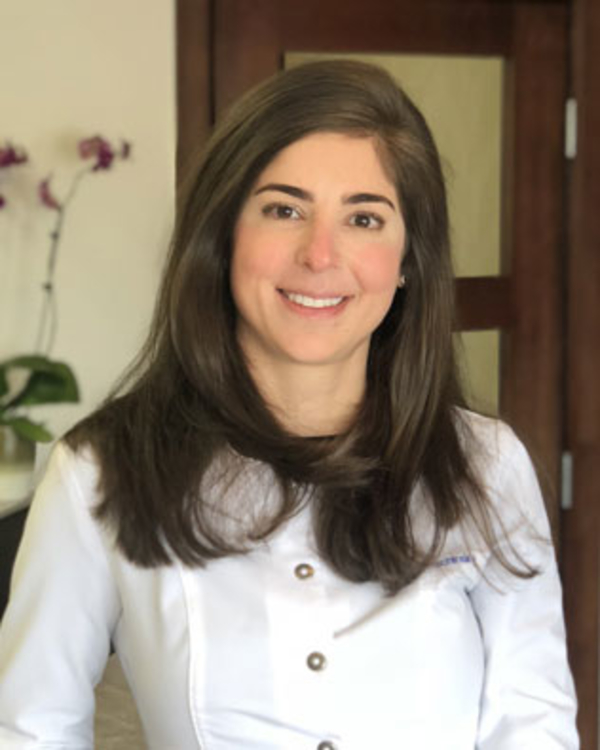 Dr. Gabriela Chwoschtschinsky
Dr. Chwoschtschinsky graduated from the Faculty of Dentistry of "Universidad Central de Venezuela" in Caracas – Venezuela in the top percent of her class in 2003. In 2016, Dr. Chwoschtschinsky was successfully certified as a dentist by the National Dental Examination Board of Canada with high standings. She began her Canadian dental career in Montreal before settling in Ottawa with her family.
To Dr. Chwoschtschinsky, every patient is unique and each day brings her joy, in being able to help her patient's achieve beautiful and healthy smiles. She very much looks forward to getting to know Dr. Simon's patients on Mondays & Fridays, & helping them with all their oral health care needs.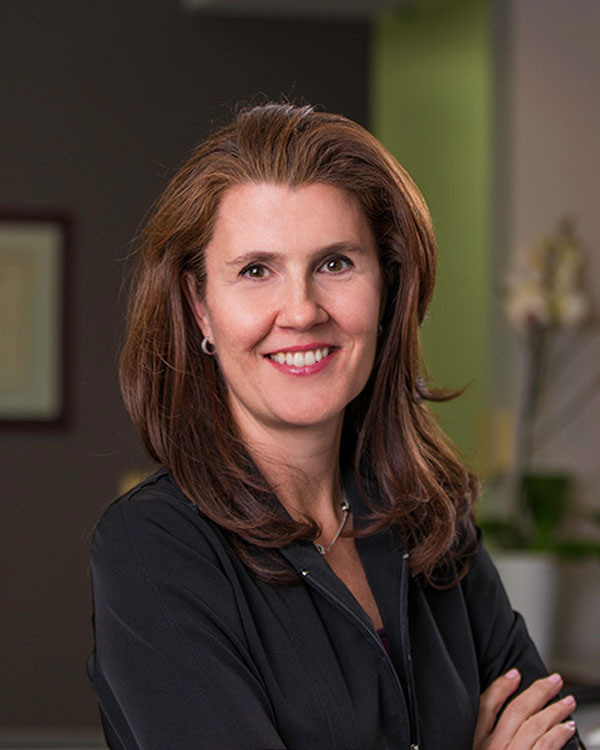 Dr. Kyra de Gouw
Dr. de Gouw attended the University of Ottawa's bachelor of science program. She then attended the Faculty of Dentistry at the Université de Montréal, where she earned her degree in 1997. After graduation,  she decided to return home to Ottawa where she and Dr. Simon opened the Hazeldean Family Dental Centre that same year.
Practicing in Kanata has allowed her to build a family oriented practice and to care for patients of all ages. She is a member of the Ontario Dental Association and the Ottawa Dental Association. She continues to attend courses and conferences in all areas of dentistry and particularly enjoys implant and cosmetic dentistry. Providing state of the art dentistry in a welcoming and caring environment is the goal the whole team strives for with every patient.
When not working, Dr. de Gouw enjoys painting, traveling and spending time with her husband and three daughters.