Your Kanata dentist offers the ultimate solution for tooth replacement – Dental Implants!
Ever since the invention of Implant Dentistry, rehabilitation of the mouth and teeth has been much easier because a dental implant replaces the root portion of the tooth.
What is a dental implant?
A dental implant is an artificial tooth root made of titanium metal that is surgically placed into your jawbone. As your jaw heals, bone grows around the implanted titanium post, anchoring it securely in place. Once it's healed, an artificial tooth restoration is attached to the implant. It looks and functions just like your natural tooth.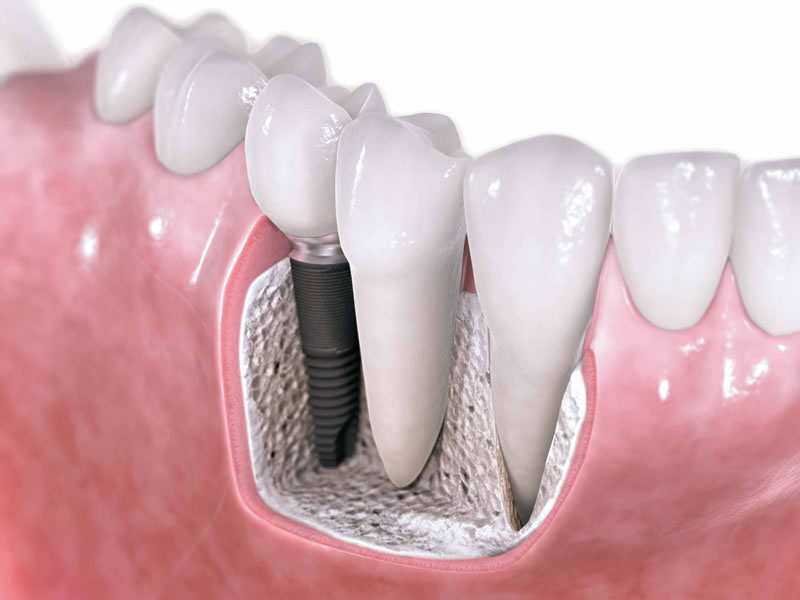 How long does a dental implant take to heal?
The healing process of a dental implant procedure can take 3 to 6 months. Dental Implants are worthwhile because of the numerous advantages they provide, such as:
Improved appearance
Improved comfort
Improved speech
Prevention of further bone loss
Easier eating/chewing
Adjacent teeth are not damaged
Improved self-esteem
Improved oral health
Improved quality of life