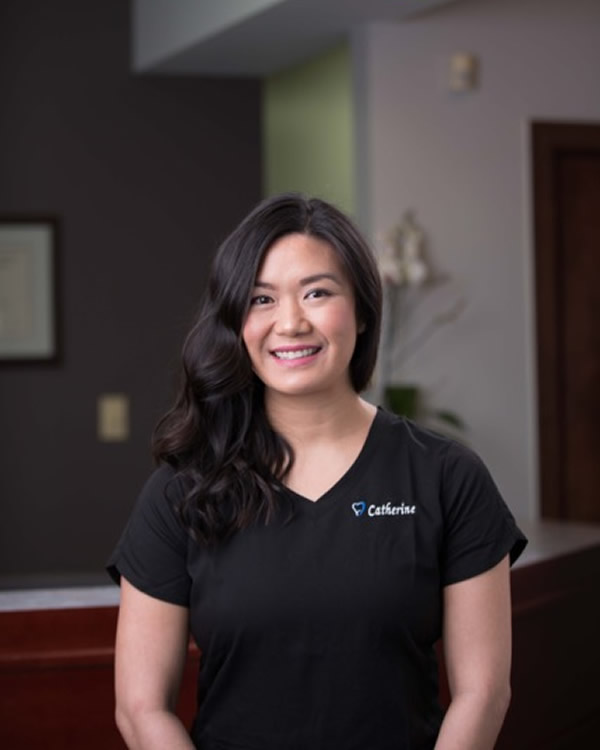 Catherine – Dental Hygienist
Catherine graduated with honours from the dental hygiene program at Algonquin  College in 2004. She has been an integral part of the team at the Hazeldean Family Dental Centre since 2008. Catherine is committed to providing care in an informative & gentle way. She strives to make the dental experience of all patients a pleasant one through her calm and caring nature.
Catherine loves to spend her free time with her young son, hubby & dog Lily. She enjoys yoga, experimenting with new recipes in the kitchen, & DIY projects.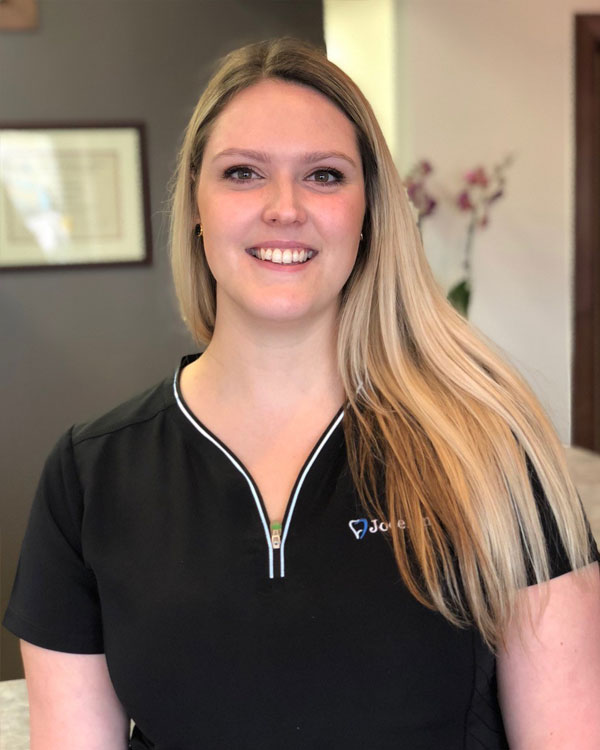 Jocelyn - Dental Hygienist
Jocelyn is a registered Dental Hygienist who graduated from the Canadian National Institute of Health in 2017.  She joined the Hazeldean Family Dental Centre in 2018.  Jocelyn's friendly and outgoing personality helps build a good rapport with all the clients that entrust their oral healthcare to her.
She enjoys spending her free time with her significant other, friends and family, as well as stand up paddle boarding and playing soccer.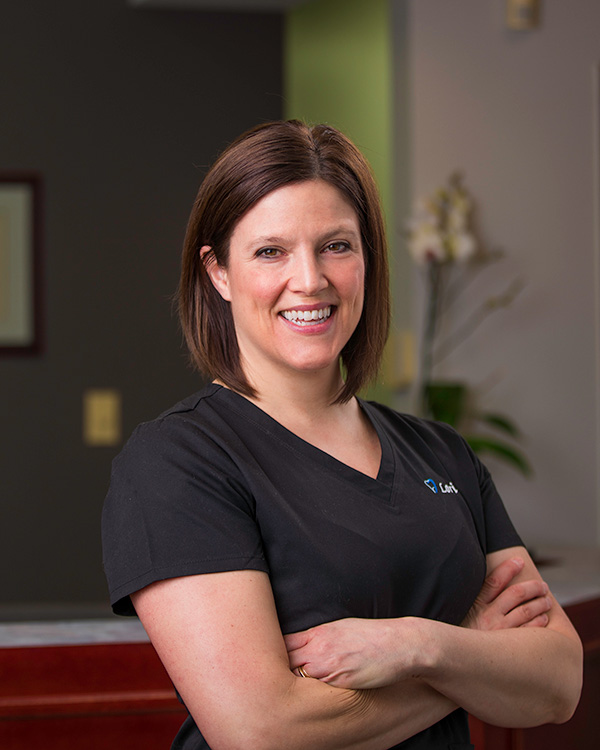 Lori – Dental Hygienist
Lori grew up in Montreal where she attended John Abbott College and earned her dental hygiene degree. She has been an integral part of the Hazeldean Family Dental Centre since 2003. Lori's pleasant and professional manner makes patients of all ages feel welcome. She enjoys helping them maintain and achieve optimal oral hygiene thereby contributing to the well being of their general health.
She lives in Kanata with her husband, three kids & two golden retrievers.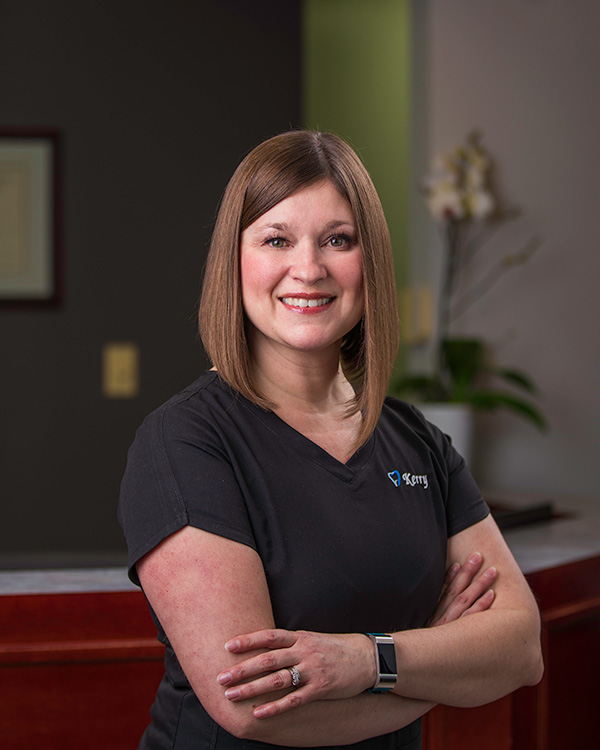 Kerry – Dental Assistant
Kerry graduated with honours from Career Canada College in 1997 from the dental assisting program & has been working at the Hazeldean Family Dental Centre since 2004. She enjoys working alongside Dr. de Gouw, making sure their patients have the best dental experience possible.
In her spare time, Kerry enjoys going on outdoor adventures with her husband, son & their pooch Sadie.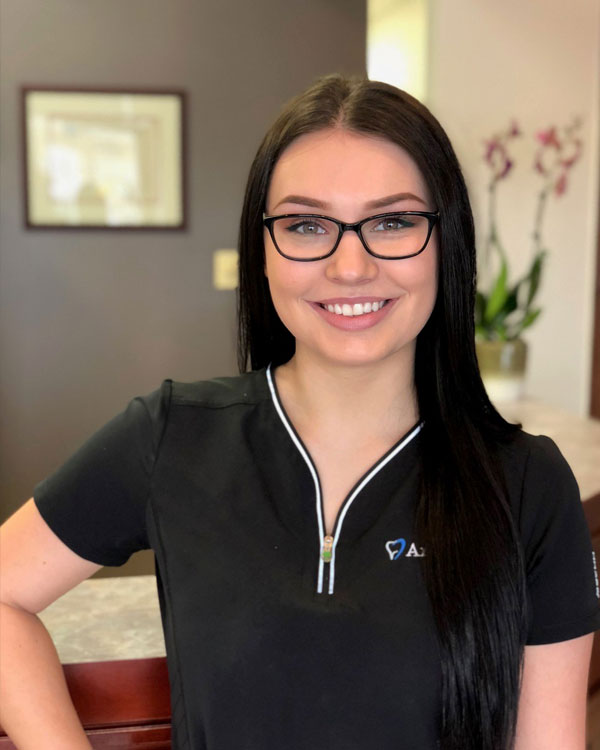 Aryanna - Dental Assistant
At the young age of 11, Aryanna knew that she was interested in dental assisting and even completed a co-op placement in the dental field during high school. She earned her Level l & ll dental assisting diploma from Algonquin College in June of 2018 & joined the team at the Hazeldean Family Dental Centre soon after. Aryanna enjoys helping Dr. Simon ensure that every patient leaves the office smiling.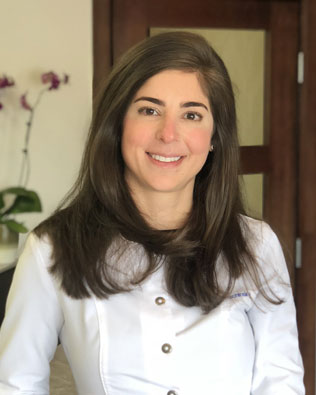 Dr. Gabriela Chwoschtschinsky - Dentist
She graduated from the Faculty of Dentistry of "Universidad Central de Venezuela" in Caracas – Venezuela in the top percent of her class in 2003. In 2016, Dr. Gabriela was successfully certified as a dentist by the National Dental Examination Board of Canada with high standings. She began her Canadian dental career in Montreal before settling in Ottawa with her family.
To Dr. Gabriela, every patient is unique and each day brings her joy, in being able to help her patient's achieve beautiful and healthy smiles. She very much looks forward to getting to know Dr. Simon's patients on Mondays & Fridays, & helping them with all their oral health care needs.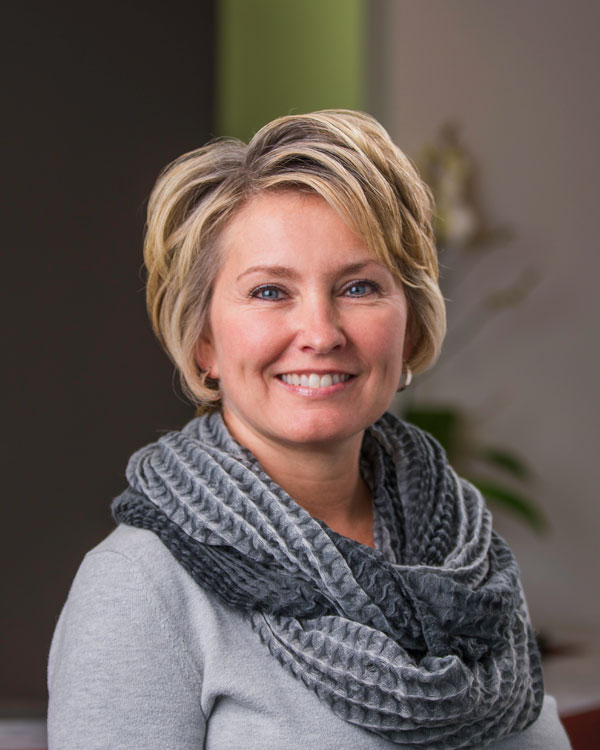 Brigitte – Office Administrator
Brigitte began her dental career in Toronto as a level I dental assistant. She joined the team at the Hazeldean Family Dental Centre in 1998 as their first office administrator. She has enjoyed being an important part of a caring & professional team, getting to know the patients, as well as watching the practice grow over the years.
Brigitte has 3 grown sons, and in her spare time she enjoys gardening, yoga, & spending summer weekends at the lake with her two dogs & hubby.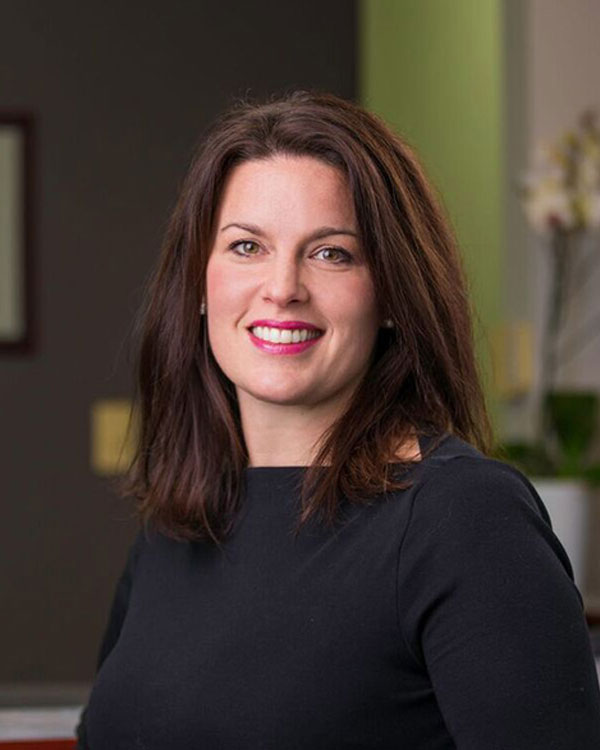 Allie – Office Administrator
Allie graduated for the dental assisting program at CDI in 2007. Allie has been with Hazeldean family dental center for the majority of her dental career as an administrator and dental assisting when needed.
She has a genuine interest in the patients lives and loves making them feel at home in the office. Allie spends a lot of her spare time outdoors with her hubby, young daughter and her rescue dog and volunteering at her local humane society.