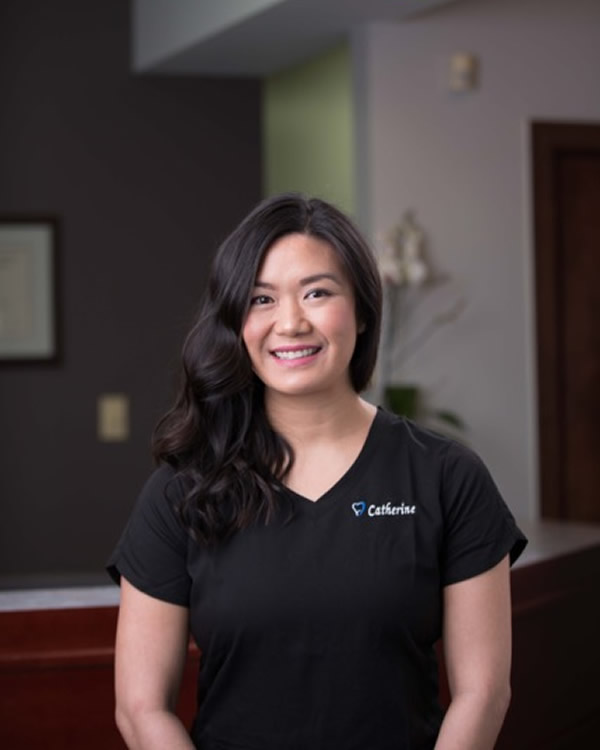 Catherine – Dental Hygienist
Catherine graduated with honours from the dental hygiene program at Algonquin  College in 2004. She has been an integral part of the team at the Hazeldean Family Dental Centre since 2008. Catherine is committed to providing care in an informative & gentle way. She strives to make the dental experience of all patients a pleasant one through her calm and caring nature.
Catherine loves to spend her free time with her young son, hubby & dog Lily. She enjoys yoga, experimenting with new recipes in the kitchen, & DIY projects.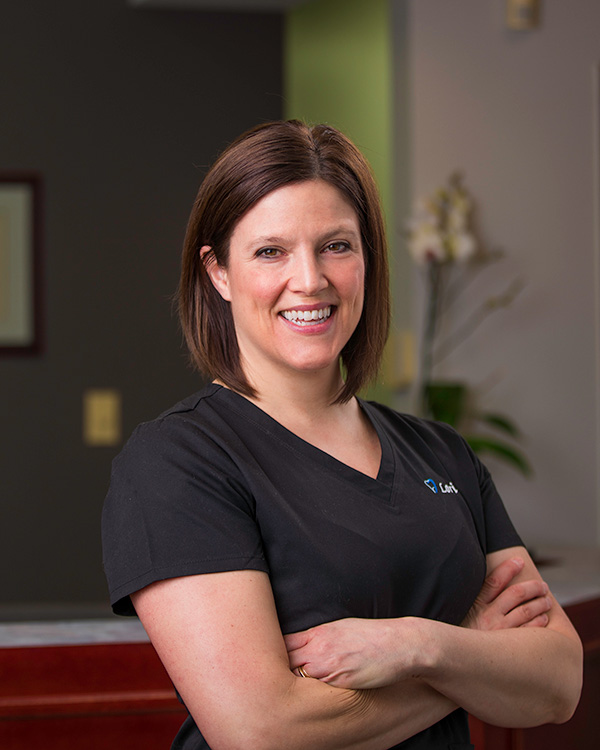 Lori – Dental Hygienist
Lori grew up in Montreal where she attended John Abbott College and earned her dental hygiene degree. She has been an integral part of the Hazeldean Family Dental Centre since 2003. Lori's pleasant and professional manner makes patients of all ages feel welcome. She enjoys helping them maintain and achieve optimal oral hygiene thereby contributing to the well being of their general health.
She lives in Kanata with her husband, three kids & two golden retrievers.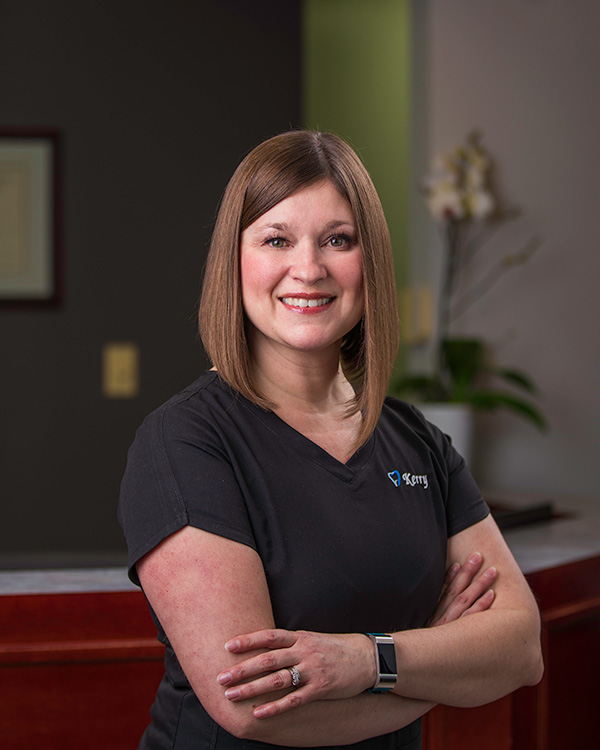 Kerry – Dental Assistant
Kerry graduated with honours from Career Canada College in 1997 from the dental assisting program & has been working at the Hazeldean Family Dental Centre since 2004. She enjoys working alongside Dr. de Gouw, making sure their patients have the best dental experience possible.
In her spare time, Kerry enjoys going on outdoor adventures with her husband, son & their pooch Sadie.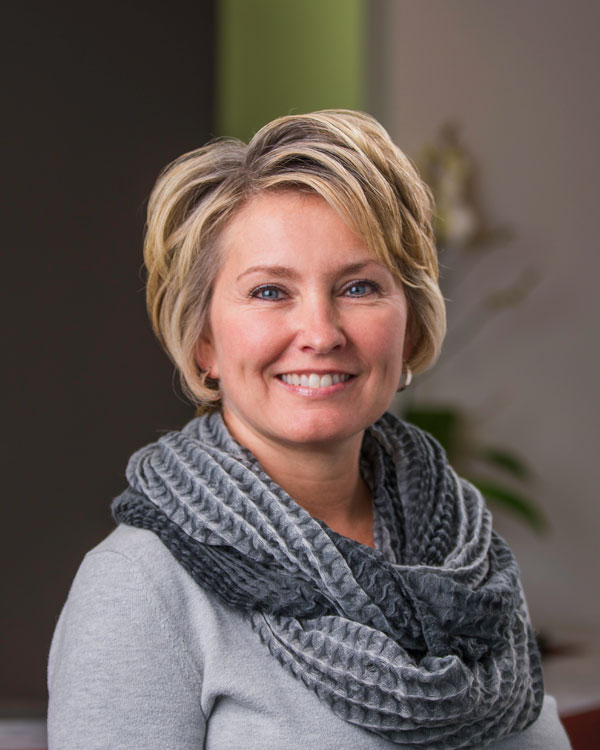 Brigitte – Office Administrator
Brigitte began her dental career in Toronto as a level I dental assistant. She joined the team at the Hazeldean Family Dental Centre in 1998 as their first office administrator. She has enjoyed being an important part of a caring & professional team, getting to know the patients, as well as watching the practice grow over the years.
Brigitte has 3 grown sons, and in her spare time she enjoys gardening, yoga, & spending summer weekends at the lake with her two dogs & hubby.